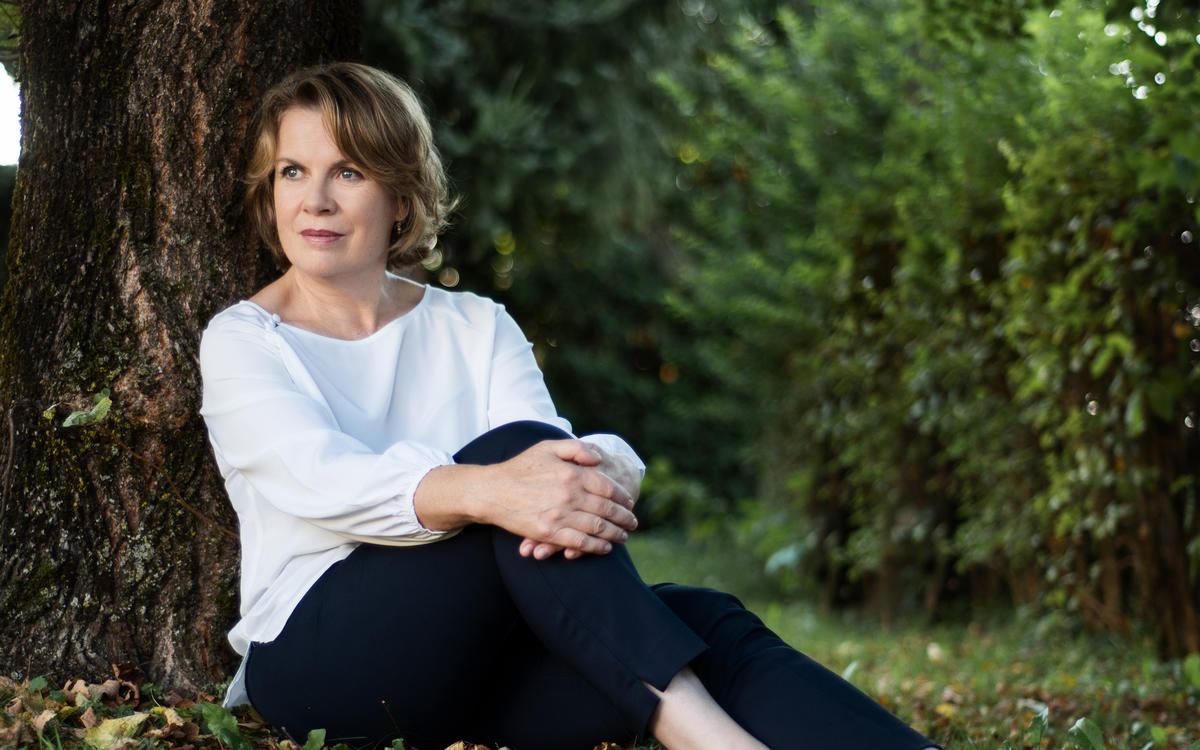 09.10.2018
BERNARDA FINK with Recital in Cologne and Mahler in Boston
Whether as an interpreter of songs by Schumann, Dvořák, Brahms or composers reminiscent of her Slovenian family background, or as a sought-after soloist in Gustav Mahler's symphonies – Bernarda Fink is a master in both these vocal genres.
Even as a child, Bernarda Fink was deeply moved by the language of the romantic art song, which she encountered in her parents' home, where her father would sing songs, especially those by Robert Schumann, nearly every Sunday. Songs by Robert Schumann and his friend Johannes Brahms also are the focus of her song recital at Cologne's Philharmonie, which Bernarda Fink performs together with pianist Anthony Spiri and violist Nils Mönkemeyer. The programme also features works by Antonín Dvořák and works by Slovenian composers.
In December, Bernarda Fink repeats this programme at the Brahms-Saal of Vienna's Musikverein.

Cast:
Bernarda Fink, mezzo-soprano
Anthony Spiri, piano
Nils Mönkemeyer, viola


≈≈≈≈ ♦ ≈≈≈≈


Songs also inspired Gustav Mahler's first four symphonies, so it seems logical that Bernarda Fink is a frequent and sought-after guest with all the major orchestras in Europe and the USA. She already sang the contralto solo in Mahler's Symphony No. 2 for the opening night of the renowned Tanglewood Festival in the summer of 2017. Now she continues her collaboration with the Boston Symphony Orchestra and its chief conductor Andris Nelsons – also in Gustav Mahler's Resurrection Symphony – as a guest at Boston's Symphony Hall.


Programme:

Maija Einfeld: Lux Aeterna for mixed chorus
Gustav Mahler: Symphony No. 2 in C-Minor


Cast:

Ying Fang, soprano
Bernarda Fink, mezzosoprano
Tanglewood Festival Chorus
Boston Symphony Orchestra
Conductor: Andris Nelsons