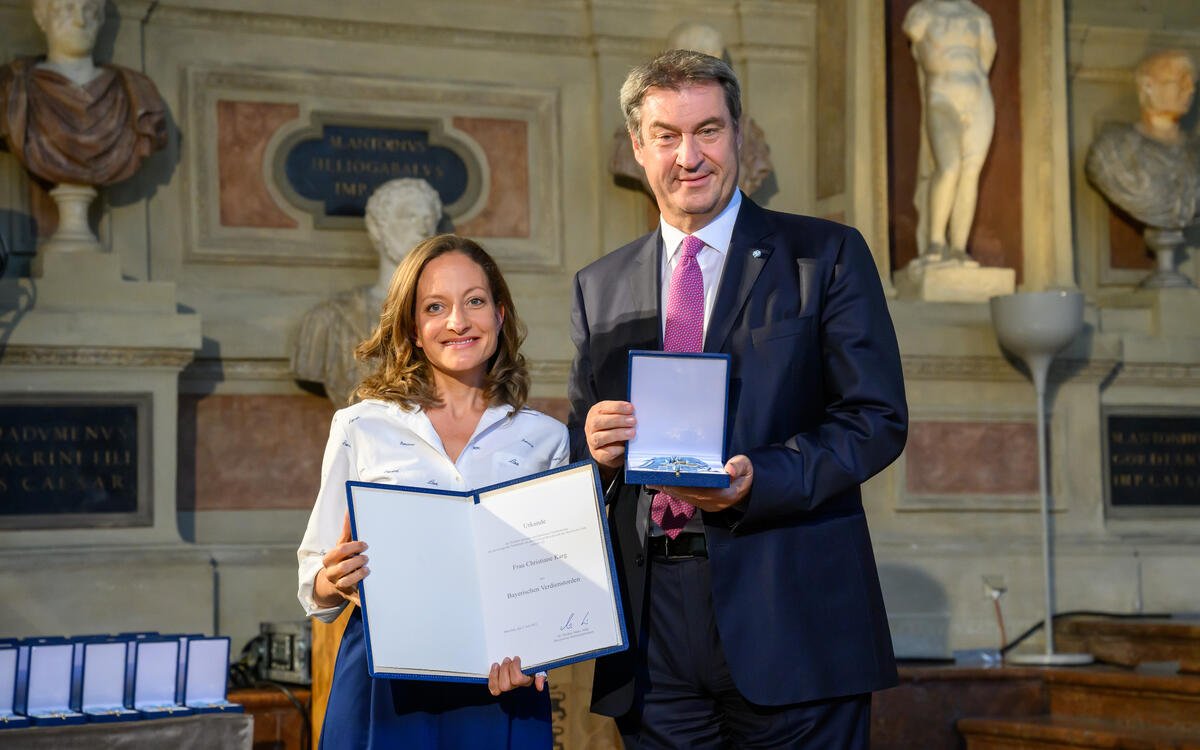 05.07.2023
CHRISTIANE KARG awarded the Bavarian Order of Merit
On 5 July, together with 87 other personalities from the fields of politics, sport, culture and science, Christiane Karg was ceremoniously awarded the Bavarian Order of Merit by Bavarian Prime Minister Markus Söder in the Antiquarium of the Munich Residence. The Bavarian Order of Merit has been awarded every year since 1957 by the incumbent Prime Minister as a sign of honourable and grateful recognition for outstanding services to the Free State of Bavaria and the Bavarian people.
In addition to her work as an internationally renowned soprano, Christiane Karg has been director of the KunstKlang festival in her hometown of Feuchtwangen since 2014, welcoming fellow reputed musicians every year from all over the world to come and make music across the town's venues and present lovingly curated programmes to a diverse audiences.
We share our warm congratulations on this achievement!