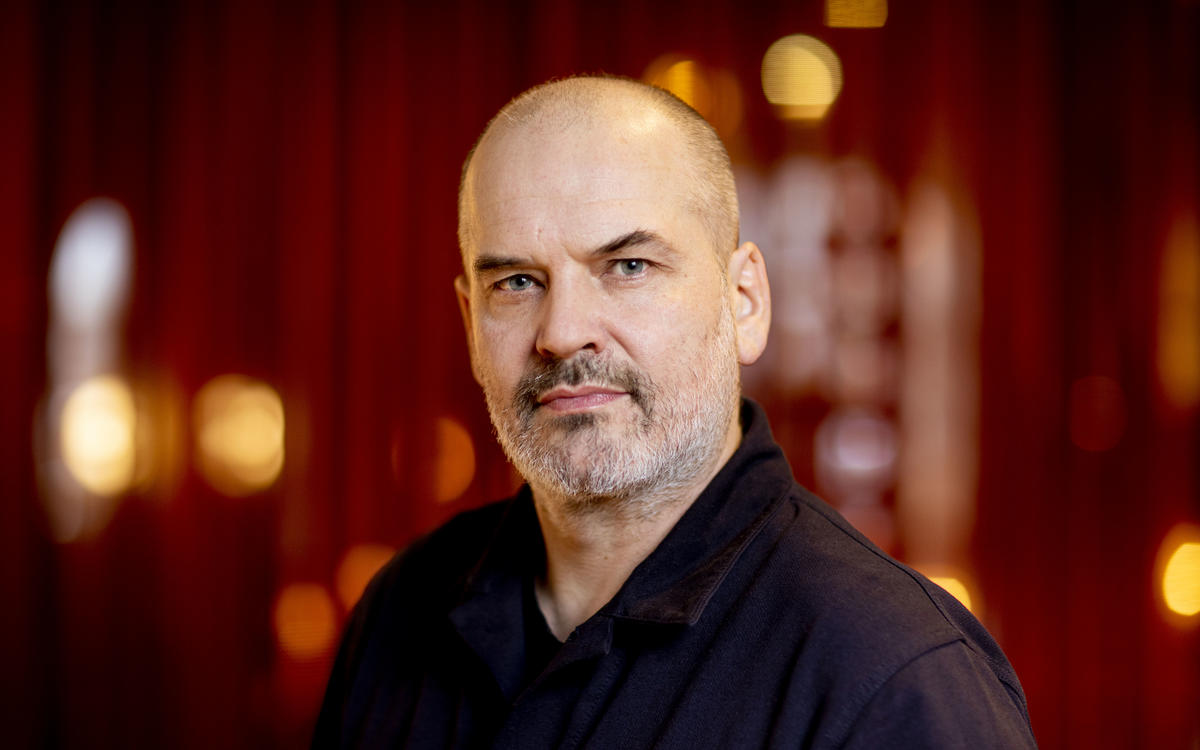 18.01.2022
FLORIAN BOESCH - artist in residence at the Elbphilharmonie Hamburg
The Austrian bass-baritone Florian Boesch is one of the greatest song interpreters of our times. Critics have celebrated him for his »wonderfully controlled, flexible, beautiful voice« and for a »pianissimo that gets under your skin«. This forceful expressivity will be in evidence during the new season in Hamburg, when the Grammy-nominated singer is Artist-in-Residence, performing five programmes on the Elbphilharmonie's stage.
First comes a carefully chosen chamber music programme which Florian Boesch shares with musicians of the Artemis Quartet, tracing the subtle interplay between lied and chamber music. »Love at first note« is how violinist Gregor Sigl describes the encounter between the Artemis Quartet and bass-baritone Florian Boesch. Now the musicians have reunited in a new formation to implement a project that has long been dear to their hearts.
In January 2022, Florian Boesch will return to the Elbe together with Anna Prohaska. They will present works by Bach as well as a cantata by his Lübeck colleague Dietrich Buxtehude. The congenial duo, who have often performed together on stage, will be accompanied by the first-class early music ensemble Il Pomo d'Oro - musicians who "captivate the entire hall with their virtuosity", promises "The Guardian".
Krenek's song cycle Reisebuch aus den österreichischen Alpen focuses once again on the intimate genre of the art song. Completed in 1929, the work is often described as Krenek's throwing down the gauntlet against the radical modernism of colleagues such as Arnold Schoenberg – »to show that the old musical vocabulary has not been exhausted yet«, to quote the composer himself, who emigrated about ten years later from Nazi Germany to the USA. Anyone hearing Florian Boesch in this song cycle will probably agree with Krenek: it is not without reason the successful singer calls these musical postcards by his compatriot the »most important song cycle of the 20th century«.
Florian Boesch is heard in opulent oratorios on two further evenings – in Robert Schumann's colourful Das Paradies und die Peri with the Staatskapelle Berlin under the baton of Sir Simon Rattle, and in Haydn's Seasons with the Cappella Amsterdam under Nicolas Altstaedt.
SCHEDULE
22. October 2021
»Auf den Saiten zu singen«
works by Schubert and Schumann
Vineta Sareika | Gregor Sigl |
Julia Hagen | Florian Boesch |
Alexander Lonquich
18. January 2022
»Bach & Buxtehude«
Il Pomo d'Oro | Anna Prohaska | Florian Boesch
23. Februar 2022
Schumann »Das Paradies und die Peri«
Staatskapelle Berlin
Sir Simon Rattle
5. Mai 2022
Ernst Krenek: »Reisebuch aus den Österreichischen Alpen«
Florian Boesch | Malcolm Martineau
25. Mai 2022
Haydn: »Die Jahreszeiten«
Orchester des 18. Jahrhunderts Cappella Amsterdam
Christina Landshamer | Ian Bostridge | Florian Boesch | Nicolas Altstaedt