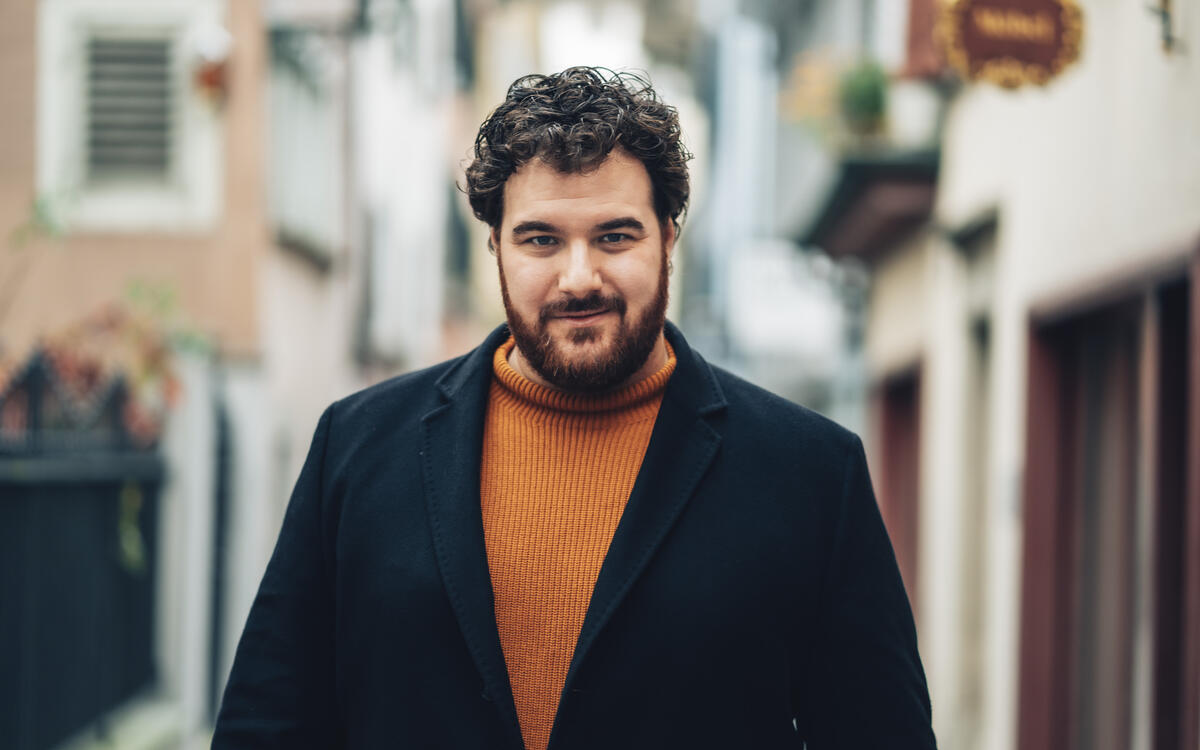 29.06.2023
MAURO PETER | role debuts as Loge and Gabriel von Eisenstein
In two role debuts as Loge and Gabriel von Eisenstein, Mauro Peter gets to show off another side of his artistry. We know him mainly as a great recitalist and Mozart tenor, as the miller's lad and the virtuous prince.
As the cunning, dastardly Loge in Wagner's Rheingold, he now joins Concerto Köln under the baton of Kent Nagano in a series of concert performances in Dresden, Cologne, Ravello and Lucerne, spreading Loge's kind of fiery evildoing.
Self-irony and a good sense of humour are then required for the role of Gabriel von Eisenstein, who is at the heart of the deceptions and intrigues in Strauß' Die Fledermaus and is finally fooled by all the other characters. I am sure that the ravishing melodies of Johann Strauß and the high-carat ensemble including Mauro Peter, Christiane Karg and Michael Schade will provide a bubbly atmosphere and excellent entertainment!