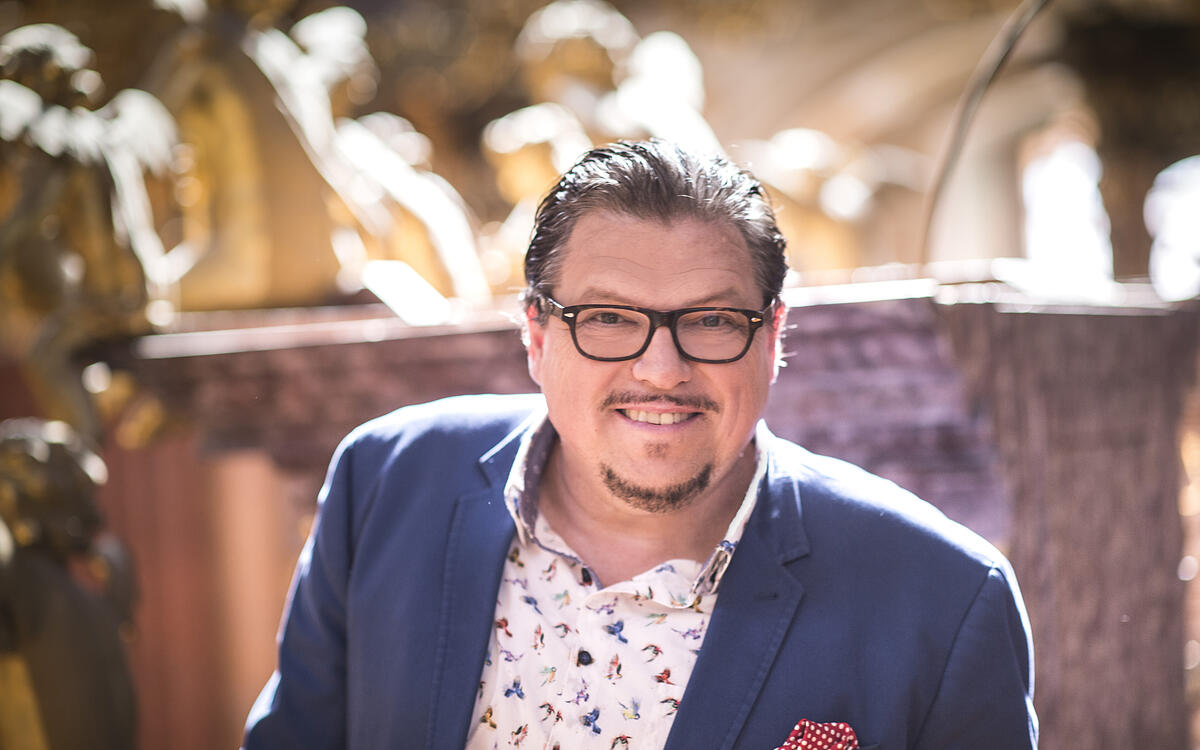 11.05.2023
MICHAEL SCHADE | Song recital at the Musikverein in Vienna
Michael Schade, equally at home on the concert and the opera stage, proves his great versatility in many different projects over the coming weeks and months. A celebrated opera singer, he dedicates himself with the same intensity to the concert and lied repertoire.
On May 11, 2023 he gives a song recital with Malcolm Martineau, performing Goethe settings by Zelter, Schubert and Randhartinger and delving into the world of Zemlinsky, Berg and Mahler with songs setting texts by Heine and Rückert!
Song recitals are defined by their intimacy. They require an intimacy not only between the artists and the songs, but also between artists and audience. As a recitalist, Michael Schade makes use of all the nuances of direct narration, focusing absolutely on the words. Trusting in text and music, he uses his clear, velvety pianissimo notes to create emotional highlights for the listeners.

Michael Schade, tenor
Malcolm Martineau, piano
Friedrich Zelter Goethe Lieder
Wandrers Nachtlied | Erster Verlust | Rastlose Liebe

Franz Schubert Goethe Lieder
Nähe des Geliebten Op 5 D162 | An die Entfernte D765
Wandrers Nachtlied D224 op4/3 | Rastlose Liebe Op 5/138 (1:50)
Benedict Randthartinger Goethe Lieder
An die Entfernte | Erster Verlust
Wonne der Wehmut | Über den Gipfeln ist Ruh (1:50)
Franz Schubert Goethe Lieder
Auf dem See opOp92 D513 | Ganymed Op19 no 3 D544
Erster Verlust Op5 D226 | Musensohn D764
Alexander von Zemlinsky Lieder nach Texten von Heinrich Heine
Es war ein alter König (aus Vier Lieder 1903-1905
Wand'l ich im Wald des Abends (aus zwei Lieder 1892)
Frühlingslied (aus zwei Lieder 1892)
Die schlanke Wasserlilie ( aus Liedern 1889-1890) (1:15)
Alban Berg
Vielgeliebte schöne Frau (Heinrich Heine)
Sehnsucht II (Heinrich Heine)
Alma Mahler
Ich wandle unter Blumen (Heinrich Heine)
Hans Pfitzner
Warum sind Deine Augen so nass Op3. No1 (F. Rückert)
Es fasst mich wieder der alte Mut Op.4 No 4 (H. Heine)
Mailied (J.W. von Goethe) Op 25, No5 (2:30)
Gustav MahlerRückert Lieder
Ich atmet' einen linden Duft | Blicke mir nicht in die Lieder
Um Mitternacht | Liebst Du um Schönheit
Ich bin der Welt abhanden gekommen