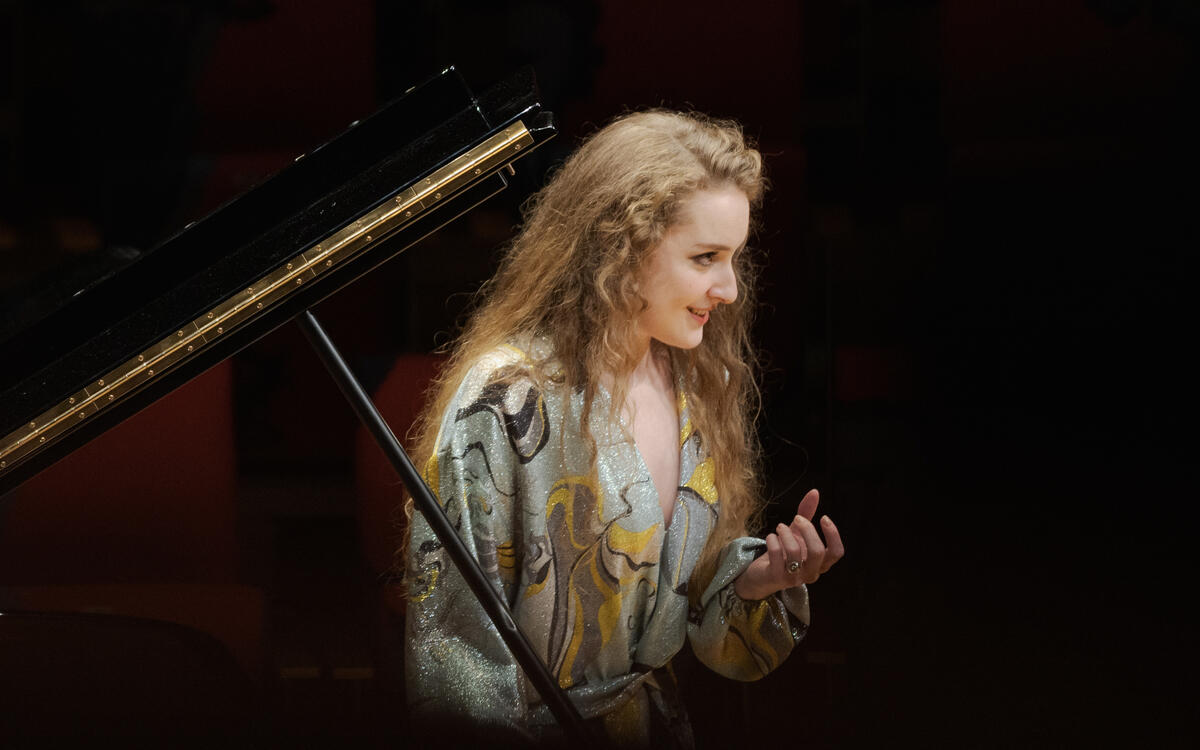 19.02.2023
NIKOLA HILLEBRAND | recital debuts and stunning in Strauss roles
Making a name for yourself on the great stages for lied is difficult for a young singer, and that is why the celebrated performance by Nikola Hillebrand at Berlin's Pierre Boulez Saal deserves special mention!
With her silvery bright, radiant voice, enchanting lyricisms, a beautiful piano and perfect diction, she impresses audience and critics alike. Richard Strauss' music is particularly suited to her voice, whether in his songs or on the opera stage as Zdenka, a role she will sing at the end of March at the Semper Opera in Dresden for the first time!
I am convinced that her upcoming song recitals and portrayal of Zdenka will win the audience's hearts!