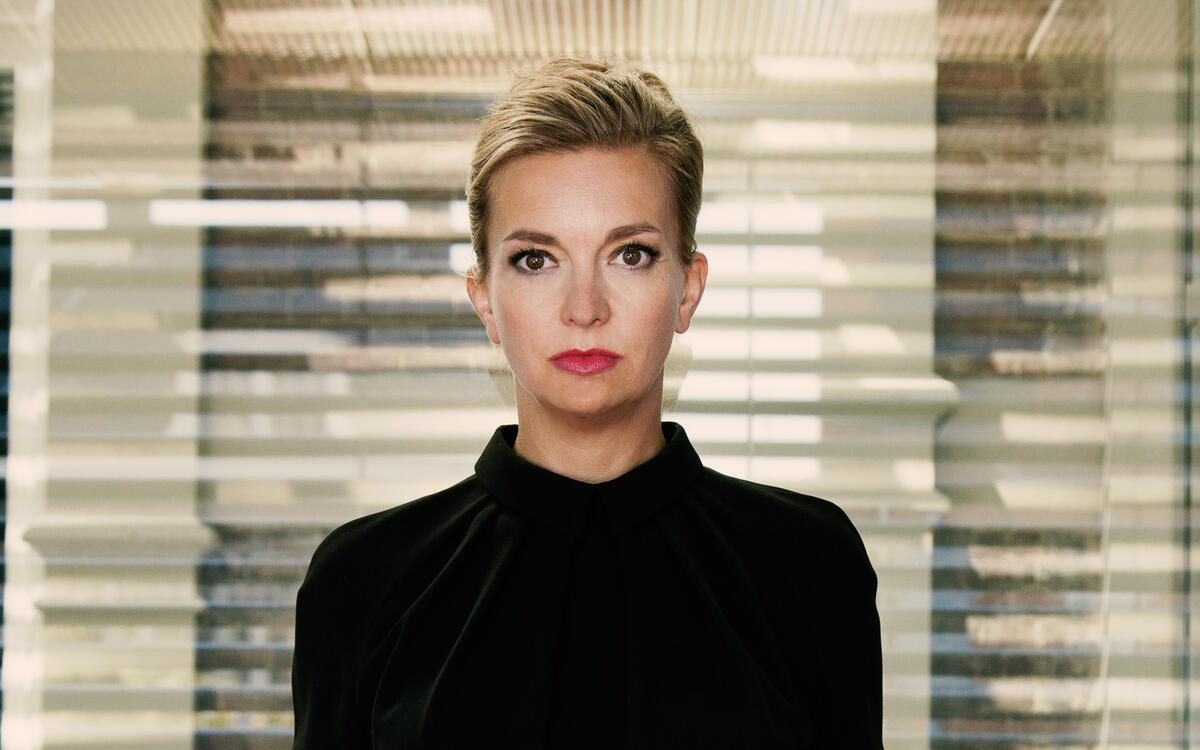 07.02.2023
OLIVIA VERMEULEN | "Life & Death" mit dem B'Rock Orchestra
It is always the existential questions which lead to great art – when is music more beautiful and intense than when it concerns life and death? Together with the electric guitarist Kalle Kalima and the Belgian B'Rock Orchestra, Olivia Vermeulen presents an evening of great emotion and steers the audience between deep sadness and despair towards overwhelming joy, comfort and confidence.

Olivia Vermeulen, mezzo-soprano
Andreas Küppers, artistic director
Kalle Kalima, electic guitar
B'Rock Orchestra
B'Rock Vocal Consort

Johann Ludwig Bach
Wir wissen, so unser irdisches Haus

Johann Christian Bach
Ach dass ich Wassers g'nug hätte
Kalle Kalima
Lamento of Dry Rivers (Auftragswerk von B'Rock)
Johann Sebastian Bach
"Erbarme Dich, mein Gott" aus der Matthäuspassion
Johann Christian Bach
Es ist nun aus mit meinem Leben
Kalle Kalima
Halbvoller Reue (Auftragswerk von B'Rock)
Johann Sebastian Bach
"Tief gebückt und voller Reue" aus der Kantate "Mein Herze schwimmt im Blut"
PAUSE
Kalle Kalima
"Remember Me: Quintuplet Variation, Guitar Variation & Overture" aus "Dido & Aeneas, Remembered"
Henry Purcell
aus "Dido & Aeneas": Overture, Thy Hand Belinda, When I am laid, With drooping Wings, Witches Dance
Henry Purcell
Evening Hymn (Now that the sun hath veiled his light)
Kalle Kalima
May my mistakes make me
Thomas Morley
I heard a voice from Heaven
John Blow
aus "Venus and Adonis": A Ground, With solemn pomp, Mourn for thy servant