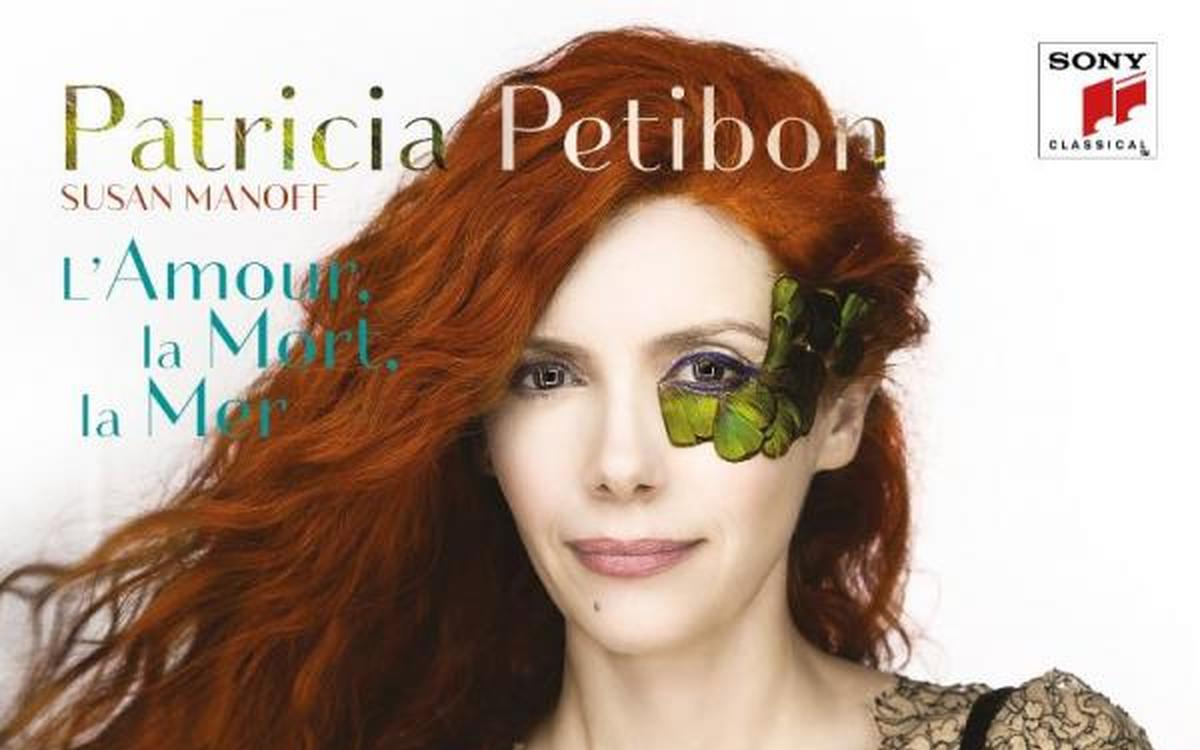 14.02.2020
PATRICIA PETIBON presents her New Album L'amour, la mort, la mer
For many years, the French soprano Patricia Petibon has been celebrated worldwide for her musical versatility on the opera stage. Her silvery, yet nuanced voice is equally brilliant and fascinating in baroque opera as in the great Mozart roles and Alban Berg's Lulu. Her versatility is also reflected in her recital programmes, which range from classical lieder to French chansons and American songs. Her latest song recital, L'amour, la mort, la mer, which marks Patricia Petibon's debut on the Sony Classical label, astounds listeners with the breadth of chosen repertoire.
Here we find lyrical songs by the French late-romantic composer Gabriel Fauré and a charming chanson by the Parisian maverick Erik Satie. From songs by the Brazilian Heitor Villa-Lobos and the Spaniard Enrique Granados, the path leads to an Irish folk song. Together with her long-standing piano partner Susan Manoff, Patricia Petibon also presents a song by John Lennon (Oh My Love) and chansons by the Breton Yann Tiersen, who is famous for his movie soundtracks (including Amélie), among other works.
As the title L'amour, la mort, la mer indicates, these songs, which range from intimate to nostalgic and passionate, are about love, death, and the sea as a place of longing. Patricia Petibon lends these musical atmospheres and soulful images her special enchantment and incomparable, magical depth.

Patricia Petibon, soprano
Susan Manoff, piano
Olivier Py, voice
David Venitucci, accordeon
Ronan Lebars, bagpipes
Philippe Marchand, alias Yula S, percussion
product-nr.: 19439719552
available from: 14.02.2020
Label: SONY Music
Order now