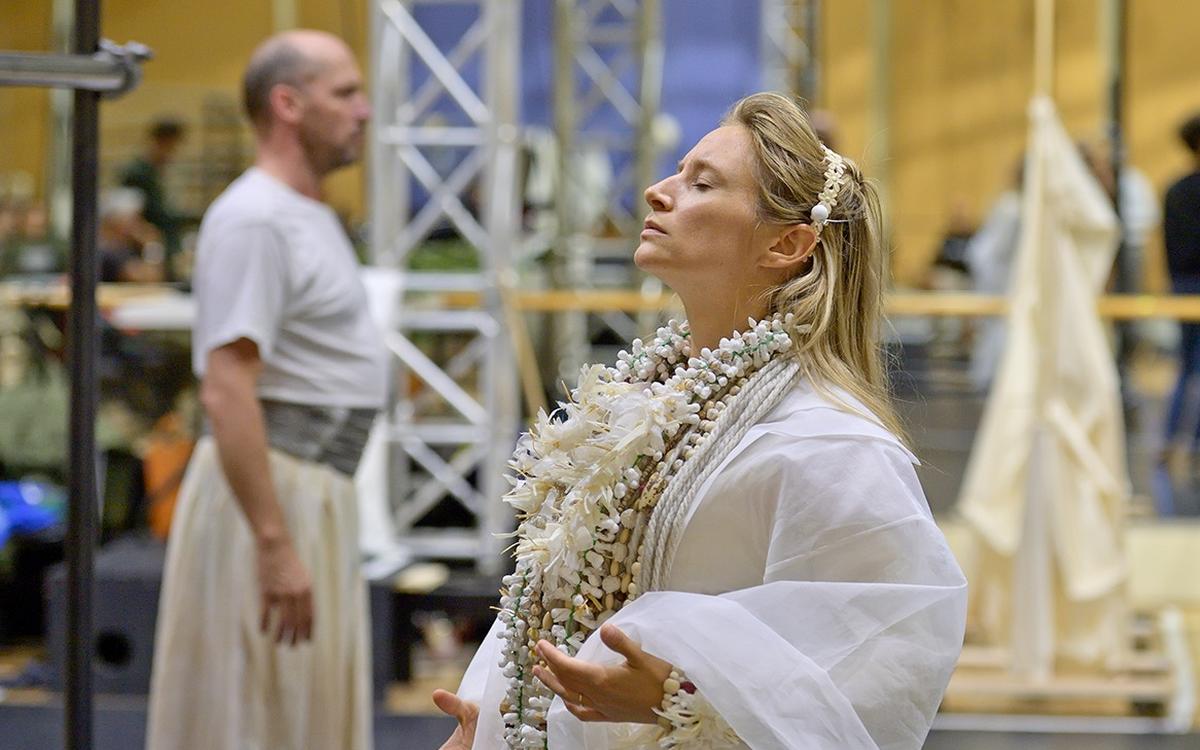 02.11.2023
SABINE DEVIEILHE as Lakmé in Strasbourg
Lakmé was first performed at the Opéra-Comique in Paris in 1883 and recounts the unhappy love story between the British officer Gérald and Lakmé, daughter of the Brahman priest Nilakantha, who is fighting against colonial rule.
The music has remained fascinating to this day with its sumptuous melodic richness, subtle instrumentation, sophisticated harmonics and clever use of orientalism, not least in the grand ballet in Act II. Thus, the opera has far more to offer than what might arguably be the most well-known duet in opera literature: the "Flower Duet", which is not only a concert-hall favourite, but has also been used extensively in advertising and feature films.
Lakmé's "Bell Song" aria is a signature piece of famous virtuoso sopranos, making the opera's title role a perfect match for one of the most outstanding French voices of our times: Sabine Devieilhe's soprano combines crystal-clear coloratura lightness with colourful, lyrical warmth. Sabine Devieilhe can now be heard in the virtuoso and tragic title role at the Opéra National du Rhin - in the same production with which she caused a sensation at the Opéra Comique in autumn 2022.
Under the musical direction of Guillaume Tourniaire and directed by Laurent Pelly, Leo Delibes' oriental world is transposed to a contemporary theatre stage of our present day, while keeping the story's magic and the truthfulness embodied by its protagonists.
Léo Delibes: Lakmé
Sabine Devieilhe, Lakmé
Nicolas Courjal, Nilakantha
Julien Behr, Gérald
Guillaume Andrieux, Frédéric
Ambroisine Bré, Mallika
Ingrid Perruche, Mistress Bentson
Lauranne Oliva, Miss Ellen
Elsa Roux Chamoux, Miss Rose
Raphaël Brémard, Hadji
Guillaume Tourniaire, artistic director
Laurent Pelly, stage director
Camille Dugas, staging
Joël Adam, lighting
Agathe Mélinand, dialogues
Chor der Opéra national du Rhin
Orchestre Symphonique de Mulhouse