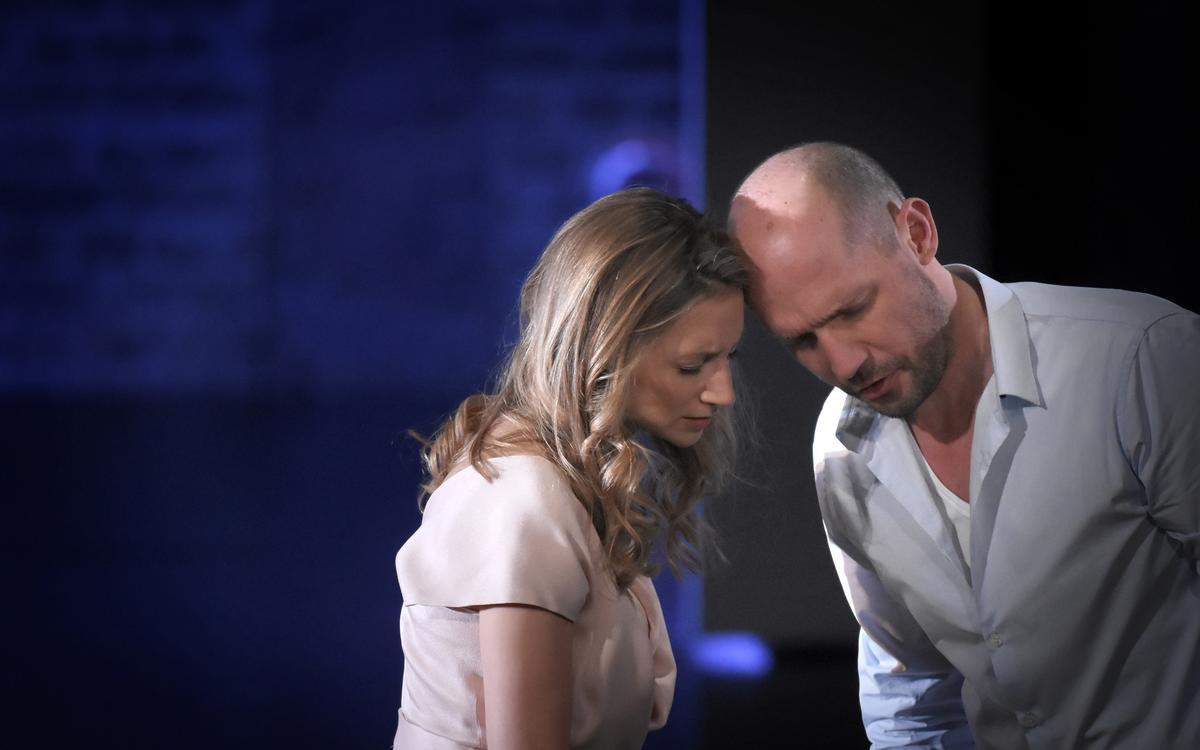 24.01.2022
SABINE DEVIEILHE sings Ophélie at the Opéra Comique
Following the huge success of the Opéra Comique's production of Ambrois Thomas' Hamlet, directed by Cyril Teste, in December 2018, Sabine Devieilhe takes again on the extraordinary role of Ophelia.
Adapting the Dumas version of Shakespeare's drama, Jules Barbier and Michel Carré wrote a romantic and spectacular libretto in which Ophelia takes on a central, brilliant role. With virtuoso arias, fascinating ensembles and a lively orchestra part, Ambroise Thomas created one of the most convincing scores of the French repertoire.
Sabine Devieilhe's coloratura soprano, which has an ethereal quality but is rich in colour and substance, is an ideal match for this lyrical, typically French opera figure. Furthermore, she is able to draw upon a great palette of colours and emotions : from hypersensitive and vulnerable to a spiritual strength all its own, from hallucination all the way to madness.

Ambroise Thomas: Hamlet
Stéphane Degout, Hamlet
Sabine Devieilhe, Ophélie
Laurent Alvaro, Claudius
Sylvie Brunet-Grupposo, Gertrude
Pierre Derhet, Laërte
Jérôme Varnier, Ghost
Yu Shao, Marcellus
Geoffroy Buffière, Horatio
Nicolas Legoux, Polonius

Orchestre des Champs-Élysées
Louis Langrée, conductor
Cyril Teste, stage director
Ramy Fischler, stage
Leila Adham, dramaturge
Isabelle Deffin, costumes
Julien Boizard, light
Mehdi Toutain-Lopez, video