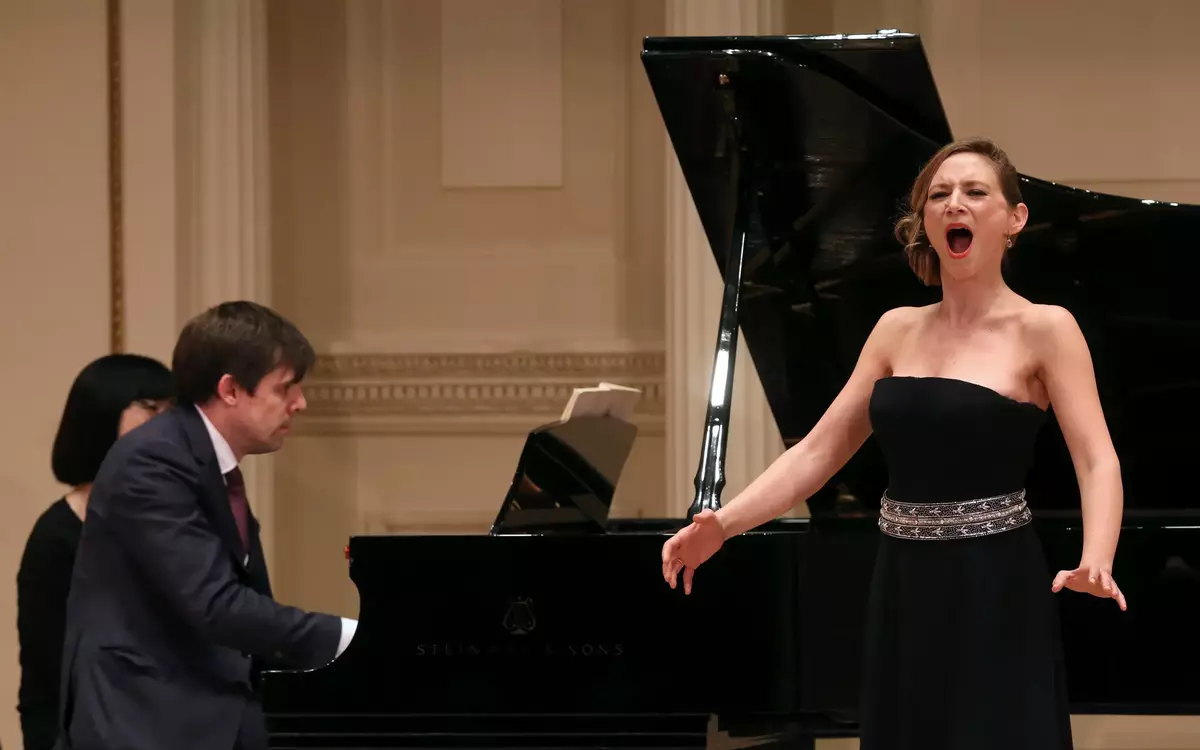 27.07.2023
SABINE DEVIEILHE | Song Recitals and debut as Susanna
One would not usually expect a miraculous coloratura voice such as Sabine Devieilhe to be a gifted song recitalist as well. However, she dedicates herself to the mélodie française with the same assured elegance as to the German romantic repertoire, which she is presenting at the Zurich Opera House, the Stephaniensaal in Graz and Vienna's Musikverein.
Another absolute highlight will also be her role debut as Susanna in the new production of Le nozze di Figaro at the Salzburg Festival.
Under the baton of Raphaël Pichon and directed by Martin Kusej, this wonderful singer/actress will bring all her charm and wit to the stage as Susanna, trying to circumvent the outmoded ius primae noctis. She has the necessary warmth and sensuality and commands a great palette of colours, vividly bringing Mozart's complex character to life.