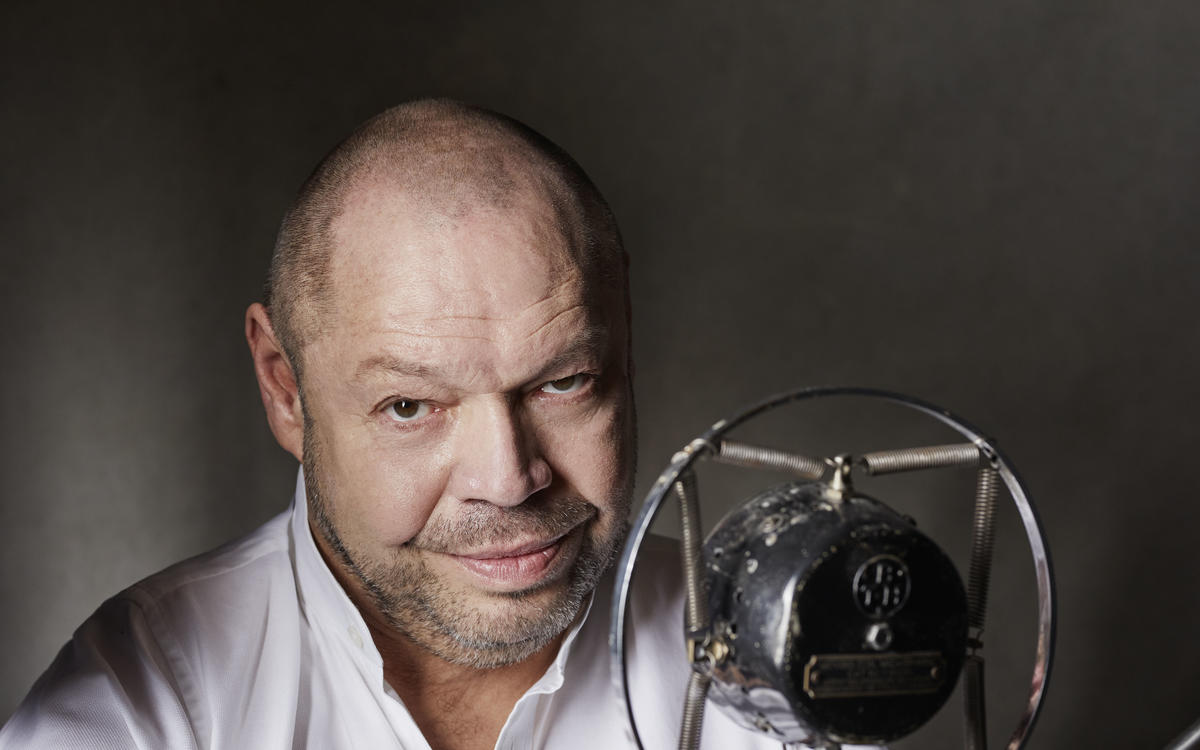 03.06.2019
THOMAS QUASTHOFF on tour with lots of different programmes
At the Teatro de la Zarzuela in Madrid, pure romanticism reigned when Michael Schade, Florian Boesch, Thomas Quasthoff and Justus Zeyen collaborated on songs by Schubert, Schumann, Brahms, Wolf and Liszt. Thomas Quasthoff connected the dots in this programme, reciting texts by Heinrich Heine and Josef von Eichendorff and performing melodramas by Schubert, Schumann and Nietzsche. This extraordinary evening was extremely well received by audience and press!

Recital

songs, melodrames and duets by Franz Schubert, Robert Schumann, Felix Mendelssohn-Bartholdy, Johannes Brahms, Franz Liszt and Hugo Wolf
Michael Schade, trnor
Florian Boesch, bassbaritone
Thomas Quasthoff, narrator
Justus Zeyen, piano


≈≈≈≈ ♦ ≈≈≈≈


Before he dedicates himself entirely to the jazz genre at the end of this month, Thomas Quasthoff appears with Christiane Karg and Justus Zeyen at the Elbphilharmonie. After their very successful concerts in May in Schwetzingen, Essen and Detmold, they return once more to the poetic world of the French artist Louise de Vilmorin. Their programme pays homage to the French writer, whose salon in Paris in the mid-20th century was frequented by such luminaries as Jean Cocteau, Anaïs Nin, Coco Chanel and Léo Ferré. The musical focus is on beautiful and charming songs in which Francis Poulenc set texts by Louise de Vilmorin.

"Belles Amours"
pieces by Claude Arrieu, Francis Poulenc, Louise de Vilmorin
Christiane Karg, soprano
Thomas Quasthoff, narrator
Justus Zeyen, piano


≈≈≈≈ ♦ ≈≈≈≈


As a narrator, Thomas Quasthoff appears with Manuel Walser and Alexander Fleischer in Brahms' Die schöne Magelone. Thomas Quasthoff narrates the story of Peter, who sets out to find adventure and love – a joy for our ears, as he finds a wonderfully natural, unpathetic tone, moving between objectivity and gentle irony.

Johannes Brahms: Song Cyclde "Die schöne Magelone"
Thomas Quasthoff, narrator
Manuel Walser, baritone

Alexander Fleischer, piano


≈≈≈≈ ♦ ≈≈≈≈

The fact that Thomas Quasthoff can entertain an audience has been proven on many occasions when he appeared as a comedian and narrator. The director of the Komödie am Kurfürstendamm at the Schillertheater in Berlin has initiated a new series of events featuring Thomas Quasthoff and the actress and director Katharina Thalbach. Accompanied by pianist Frank Chastenier, Quasthoff will sing jazz and give surprise performances with various guests. The series begins with the two great artists devoting an evening to the comedian Claire Waldoff – and Berlin itself. After all, it was here that Claire Waldoff became the "star of Berlin" and a distinctive grande-dame of cabaret. With songs like "Ach Jott, wat sind die Männer dumm" and "Wer schmeißt denn da mit Lehm", she took all of Berlin by storm, becoming a true artist of the people.

Kurz & Knapp: 90 minutes Jazz, lyrics, prosa with Thomas Quasthoff and Katharina Thalbach
Thomas Quasthoff, voice and moderation
Katharina Thalbach, recitant, voice
Frank Chastenier, piano

≈≈≈≈ ♦ ≈≈≈≈


It is a well-known fact that Thomas Quasthoff defies categorization. Trained as a classical bass-baritone in the so-called "serious fach", the singer is known today to an audience far beyond the confines of classical music. In his own words, he is a "stage hog" through and through, extroverted, unrestrained and with an indomitable will to express himself. After the end of his career as a classical singer, he now devotes these instincts to jazz, among other things – scatting, grooving, with lots of passion and remarkable ease.
On June 20, 2019 he performs with his favourite jazz musicians – Frank Chastenier (piano), Dieter Ilg (double bass) and Wolfgang Haffner (drums) – as part of the Jazz Baltica Festival at Timmendorfer Strand, presenting the programme "Nice'n'Easy". On June 30, 2019 he joins the SWR Bigband and Götz Alsmann at the Mecklenburg-Vorpommern Festival, giving an open-air concert at the Palace Park in Fleesensee, for which the artists have chosen the title "Das Leben ist ein Wunschkonzert".

Jazz-Konzert "Nice'n'Easy"
Thomas Quasthoff, voice
Frank Chastenier, piano
Dieter Ilg, double bass
Wolfgang Haffner, percussion

Open Air at the Palace Park
songs by Benny Goodman, Nat King Cole, Count Basie a.o.
Thomas Quasthoff, voice
Götz Alsmann, voice & moderation
SWR Big Band