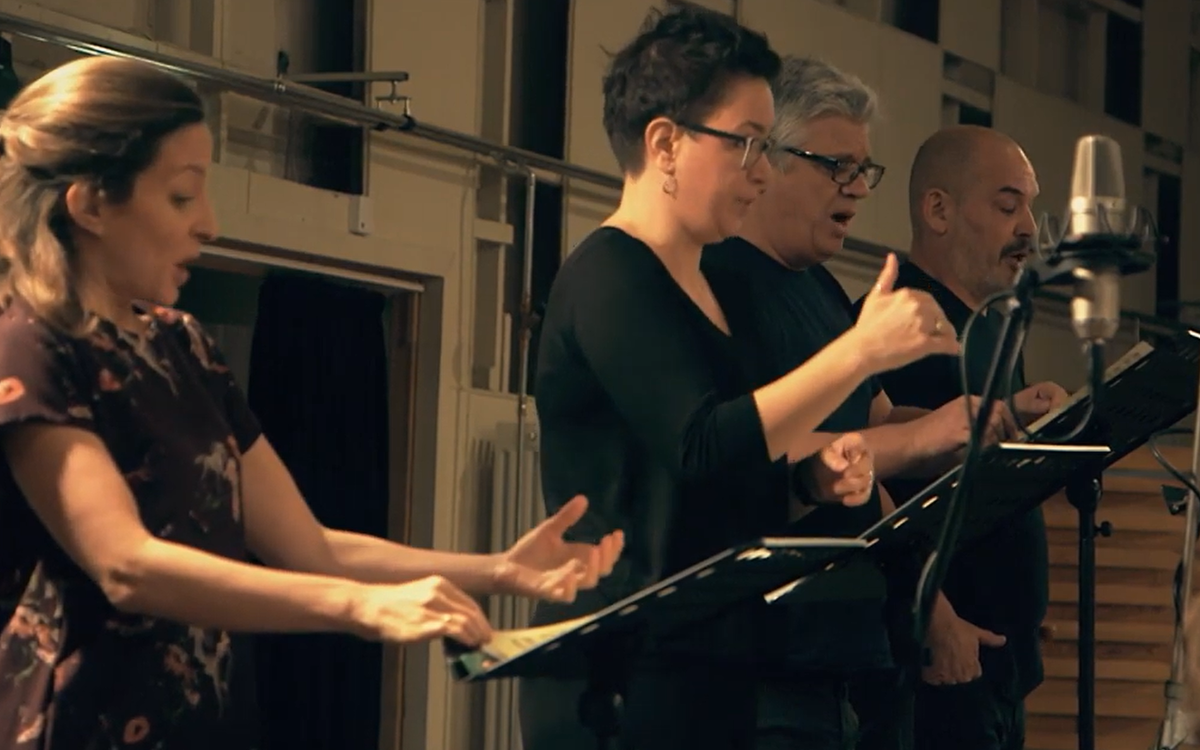 26.06.2020
BEETHOVEN'S IX. SYMPHONY - new release by Harmonia Mundi
Beethoven had long considered making a setting of Friedrich Schiller's poem An die Freude, known as the 'Ode to Joy', and in 1823 decided to incorporate it into his new symphony. He evidently felt the text was uneven, however, and so he selected only the more elevated passages. Those that refer to drinking and general conviviality were omitted, while those that regard joy as able to embrace the world, regardless of class or race, he gladly included: 'Alle Menschen werden Brüder / Wo dein sanfter Flügel weilt' ('All men become brothers where thy [i.e. Joy's] gentle wing tarries'). Similarly he incorporated the passage about a loving Father who dwells above the stars: 'Über Sternen muss er wohnen'.
The first performance took place, after several postponements, on 7 May 1824 in a grand all-Beethoven concert in the Kärntnerthor Theater, Vienna. It was greeted with thunderous applause by a packed audience. Beethoven, however, was too deaf to hear it, and it is reported that the contralto soloist, Caroline Unger, had to tug him by the sleeve to turn him to face the applause. The Ninth Symphony remains at the summit of symphonic writing and is one of Beethoven's crowning achievements.
Under the baton of Pablo Heras-Casado, the Freiburger Barockorchester, the Zürcher Singakademie and the soloists Christiane Karg, Sophie Harmsen, Werner Güra and Florian Boesch offer us a profoundly renewed vision of Beethoven's 9th Symphony, that myth among myths, that touchstone of a genre in quest of the absolute! offer us a profoundly renewed vision of the Ninth, that myth among myths, that touchstone of a genre in quest of the absolute – and the direct descendant of a much earlier 'Choral Fantasy'. The latter work showcased one of Beethoven's most extraordinary talents: improvisation. Kristian Bezuidenhout has joined forces again with his concerto partners to let us experience this little-known score as if it had just been premiered . . . then transcribed by Beethoven himself!
Disc 1
Symphony no.9 "Choral" op.125
in D minor / D-moll / ré mineur
Disc 2
Choral Fantasy op.80 for piano choir and orchestra
in C minor / C-moll / ut mineur
Christiane Karg, soprano
Sophie Harmsen, mezzo-soprano
Werner Güra, tenor
Florian Boesch, bass
Kristian Bezuidenhout, fortepiano
Freiburger Barockorchester
Zürcher Sing-Akademie
Pablo Heras-Casado, conductor
Label: harmonia mundi DDD, 2019
Order Number: 9892168
Release Date: 19.6.2020