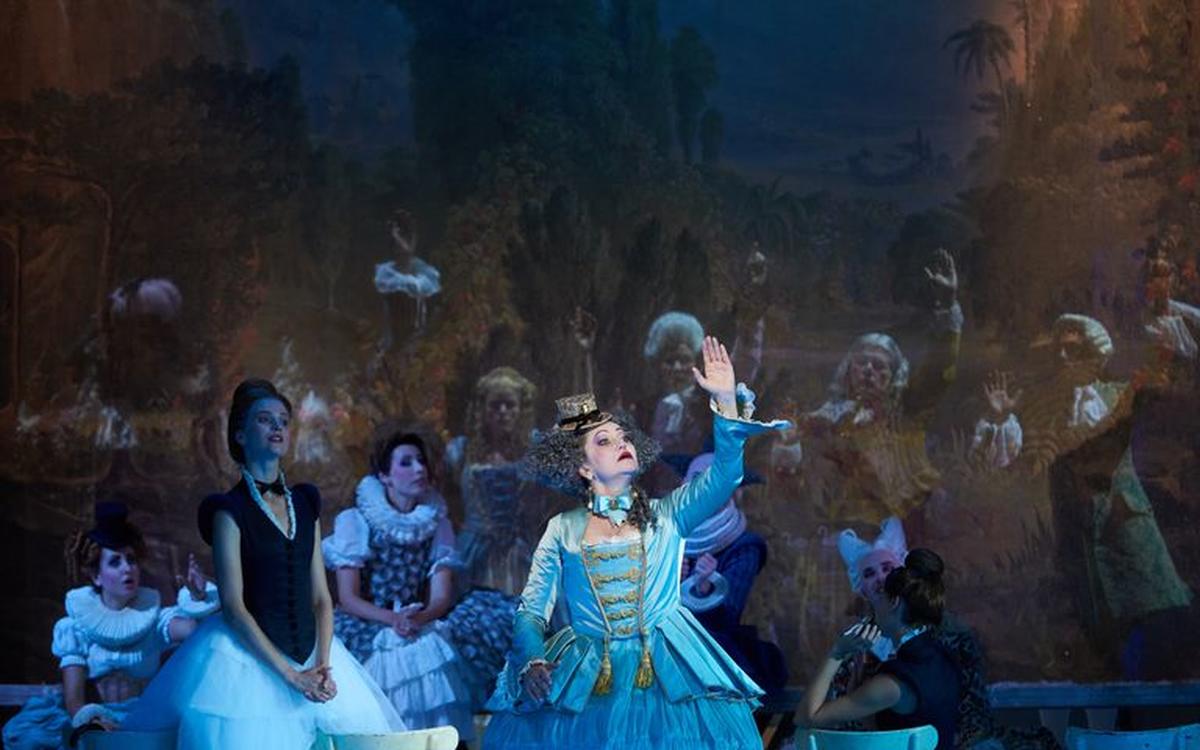 07.07.2018
LAURA AIKIN - "Ti vedo, ti sento, mi perdo" in Berlin
In November 2017, Salvatore Sciarrino's opera Ti vedo, ti sento, mi perdo had its world premiere at La Scala Milan, conducted by Maxime Pascal and directed by Jürgen Flimm. Laura Aikin was celebrated in the main role of the Cantatrice, notably demanding both in terms of vocalism and acting. The Financial Times wrote:
"But it is Laura Aikin as the Singer who proves key to unlocking this score's mysteries.
She invests gossamer-thin melodies with luxuriousness, and, following news of Stradella's death, is left alone onstage during her final aria as the set disintegrates around her. It is a moment of singular beauty."

Ti vedo, ti sento, mi perdo ("Seeing you, feeling you, I lose myself") bears the subtitle Waiting for Stradella. It refers to the fate of the Italian composer Alessandro Stradella, who was highly prominent during his lifetime and fell prey to a violent crime under mysterious circumstances in 1682. Crystal-clear sounds, fragile yet impressive, a very artificial, highly nuanced text treatment and references to past chapters of music history, newly illustrated in a contemporary context, are the stylistic characteristics of this work.
The co-production with La Scala Milan is now scheduled for five performances at the State Opera Unter den Linden in Berlin.