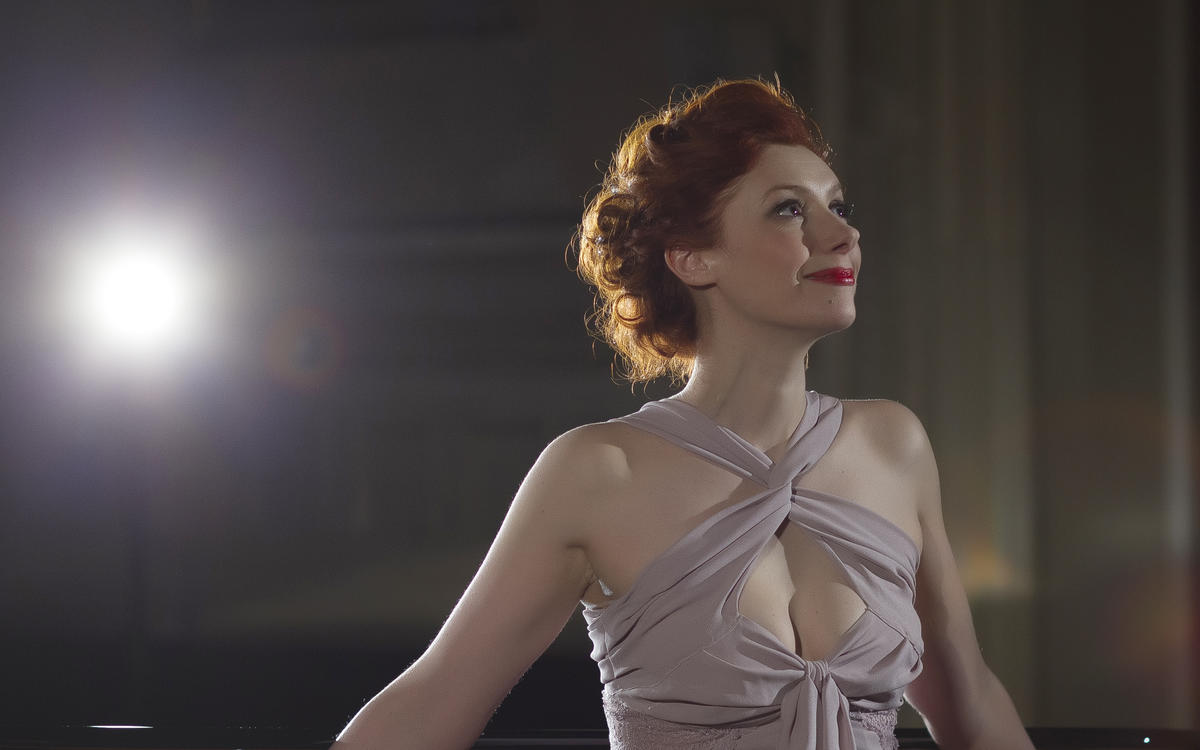 12.07.2019
PATRICIA PETIBON looks forward to a highly varied summer!
Patricia Petibon's concerts and recitals offer fireworks of highly professional entertainment, and she is known for the enormous palette of expressivity she commands. Therefore, we are particularly pleased that Patricia Petibon is again on tour with her project Alchimia, developed in cooperation with her late husband, jazz violinist Didier Lockwood. Patricia Petibon takes us on a fairytale journey in Alchimia.

Petibon is unlike any other artist in her ability to transcend stylistic borders and genre boundaries. Her unmistakable voice, which devotes itself to improvisation without losing any of its classical precision, gives the programme an incredible vividness. She is accompanied by Dimitri Naïditch, Didier Lockwood's pianist, who also wrote some of the arrangements and takes on the jazz and improvisation part. They are joined by Fiona Monbet, Didier Lockwood's legitimate successor, his "fille spirituelle", as he liked to call her. He first presented her to the audience as part of the concert celebrating the 40-year anniversary of his stage debut at the Théâtre du Châtelet – just like Stéphane Grappelli did 20 years before with Lockwood himself.

≈≈≈≈ ♦ ≈≈≈≈

Patricia Petibon and Andrea Marcon's Swiss baroque ensemble La Cetra already look back on a long-standing collaboration. They regularly perform together, and their joint album Nouveau Monde is unforgotten: "No matter whether a Renaissance traditional, a baroque opera aria or a romantic art song – it is always a nouveau monde, a new world which Patricia Petibon and La Cetra's musicians allow us to discover" (Deutschlandradio Kultur).

This year's concert at the Gstaad Festival features Patricia Petibon with arias from Mozart's Le nozze di Figaro, Mitridate and Idomeneo, as well as arias from Gluck's Armide and Alceste.

≈≈≈≈ ♦ ≈≈≈≈

The enormous range of expressivity the singers commands within these stylistic opposites, the accuracy with which she articulates sassy, exhilarated, intense, graceful and otherworldly nuances – all those are apparent in her song recitals.

Thus, the audience may look forward to colourful concerts in Saint Nicolas and at the Salzburg Festival, where she will pay homage to the esprit of her homeland, presenting a mixture of French, American and Spanish songs.